£66,096
RIFT Avg customer claim
£44m
Total value of RIFT claims

My Farm Is My R&D Lab
Producing food for an ever-growing population brings many challenges around cost, speed of production and resource intensity. Qualifying activity in the Agritech sector can be products, services or applications derived from agriculture that improve various input/output processes. Examples include:
The innovative use of drone technology.
The use of sensors in a new, improved or enhanced way.
Utilising IoT in a way not considered before
The use of automated irrigation in a new or improved way or to enable the introduction of new products to market.
Advanced light and heat control to improve yield and reduce waste.
The testing and introduction of new techniques for improving yield.
The introduction of new agricultural products to the market relying on specific technical specifications.
Intelligent software analysis for pest and disease prediction, soil management and other involved analytical tasks
Development, testing and/or adaptation of existing or new technology to improve performance.
R&D tax credit calculator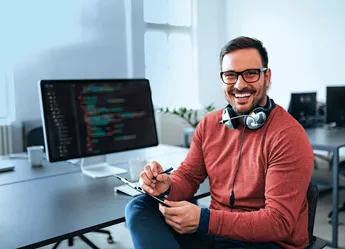 Why Work With Us?
The R&D tax credit scheme is an especially rewarding scheme, but it is also a very technical subject. With many years experience working within the R&D scheme, we're in a privileged position to have helped farmers, agricultural manufacturers and related industries claim back for their R&D tax relief.
With a nurturing approach, RIFT R&D go an extra step by:
Offering regular visits to your premises if needed to discuss, review and capture R&D activity as needed, to maximise your benefit.
Creating bespoke data capturing methods tailored to your business, to capture future R&D activities undertaken without being disruptive to your business.
Carrying out as much of your R&D leg work as possible. From identifying eligible projects, we carry your R&D baton through writing technical narratives and crunching those notoriously difficult R&D calculations. 
"RIFT have provided a very personal and engaging service by quickly understanding our business and any innovation tax credit opportunities, resulting in 2 very successful tax credit claims!"


Speak to us
Our technical teams specialise in hunting down all your qualifying R&D costs and turning them into a serious financial boost for your business.
Get in touch