Telehealth is still a young field, so it'll be a while before we get a really clear sense of the long-term impact it'll have on medical care in the UK.
With the ongoing COVID-19 crisis driving the need for reduced face-to-face time in virtually every walk of life into sharp focus, however, we're on a steep learning curve. The more we can decentralise the way healthcare is delivered, the more we can focus on patients' changing needs. At the same time, with a global pandemic ripping through the country, telehealth initiatives have real game-changing potential in reducing risk for healthcare professionals and controlling the spread of disease.
So what are we actually looking at here? Telehealth techniques have been growing in significance and sophistication for decades, ranging from improving information-sharing methods through to the "biotelemetry" technologies used by astronauts to report their physical condition in real time from orbit.
At its heart, telehealth is less about forcibly increasing the distance between healthcare provider and patient and more about coping with the unavoidable distances that we're already tackling. We're not driving a wedge; we're bridging a gap. Delivering urgent healthcare services in remote areas is a challenge we're already facing, and the current pandemic crisis is expanding that challenge to affect literally every hospital, household and health-worker in the UK.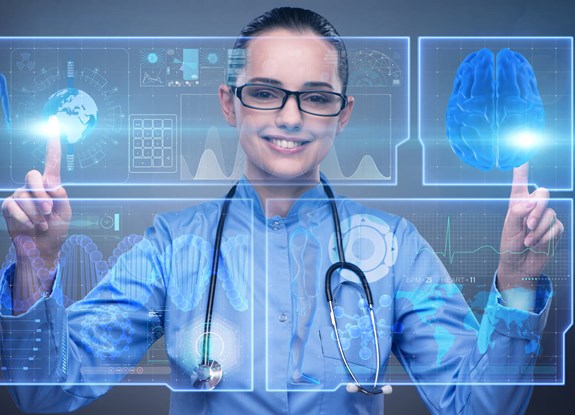 In 2017, the NHS unveiled its GP At Hand telehealth service, aimed at putting patients in direct touch with medical professionals through mobile devices they already owned and were comfortable with. Services like this had already existed for a while, but were typically run under paid subscriptions or some other charging mechanism.
As an NHS service, GP At Hand was free at the point of access. You do still have to be living or working within the catchment area of one of their clinics, though. Despite the limitations, the results have been impressive.
Over 75,000 people have already registered GP At Hand as their GP, and the service has an App Store satisfaction rating of 96%. It's clear that there's some worthwhile innovation at work here, both in technology and approach. During a nation-wide lockdown, where our ability even to leave our homes is limited, we're looking at something literally life-saving.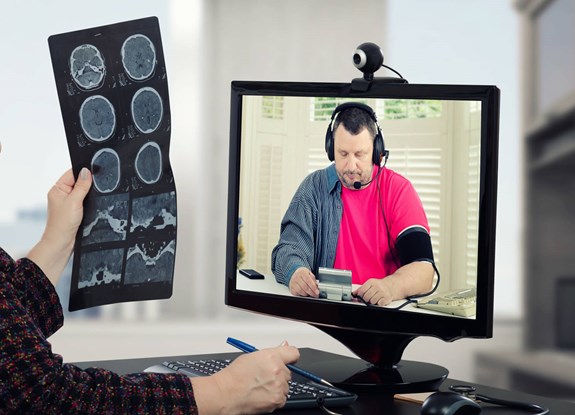 It's admittedly a strange feeling to be considering the raw financial benefits of any innovative field at a time when we're fighting an uphill battle against an unprecedented health crisis. That said, when we're talking about healthcare, the maximising of resources can be a matter of life and death – with the cost of waste potentially counted in blood.
Under the traditional GP system there's a huge cost associated with delayed and missed appointments. The "on-demand" nature of telehealth systems means those costs can be virtually eliminated. If a patient no-shows for an appointment, the doctor can simply move on without any wasted time or resources. Likewise, when you consider the ability of wearable biometric technologies to report critical patient information reliably, directly and instantly to healthcare providers, their value only becomes clearer.
In terms of serving patient needs, you really only have to look at the numbers to see the shift toward telehealth happening under our noses. The COVID-19 crisis has led to a huge surge in demand for these innovative healthcare options, with the situation in the US becoming severe enough to have telehealth businesses worried that their systems won't be able to keep up.
The demand pressure is by no means limited to America, though, and it's only going to get more intense as the lockdown drags on. It's not just the digital logistics of processing the number of patients that's the problem, of course. While there's scope, and perhaps even the necessity, for some computer-driven decision-making in healthcare provision, at the end of the day most of the actual care needs to come from qualified, trained professionals. You've still got to have enough expert boots on the ground – or at least fingers on the keyboards – to actually give people the urgent help they need.
The current advice from NHS bosses is to move as frictionlessly as possible toward remote consultations and other telehealth methods.
The risks associated with COVID-19 carriers spreading the virus among patients and professionals in GP waiting rooms is just too great. We're already seeing deaths among NHS workers – arguably the most essential workers in the world – just from the everyday hazards of doing their job in a coronavirus pandemic.
There's understandably a little pushback from patients over the move toward a more "impersonal" style of healthcare. Physical examinations are, after all, an essential tool for many cases and conditions. However, wherever it's possible to overcome the drawbacks of remote consultation – without compromising care – it makes sense to do so.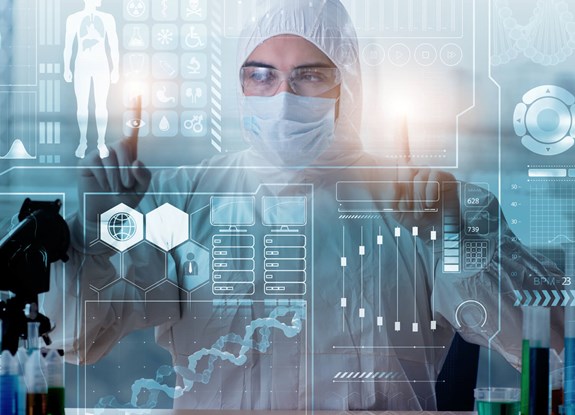 As it so often does, success in fast-changing circumstances comes down to innovation. There's rarely been such a bright spotlight thrown, by sheer necessity, on the need for new thinking and new technologies. Telehealth systems need specialised and constantly evolving software, wearable devices and information sharing capabilities. It's not just a question of muddling through the current crisis, either. With longer-term challenges like an aging population to contend with, universal access to dependable healthcare gets more critical with passing year.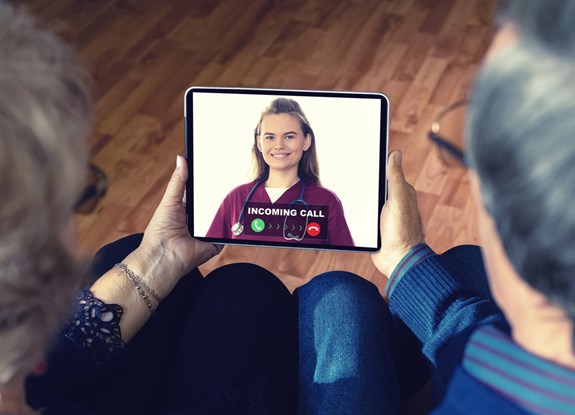 There are always risks associated with leaning into innovation – but the dangers of failing to innovate in healthcare right now are far greater. Telehealth systems can be expensive to set up, often involving cutting edge hardware, software and training. Meanwhile, many of the cost benefits of remote healthcare are still largely theoretical.
Most of the industry shares the opinion that telehealth technology will play a hugely important role in the industry's future. The trouble is that the future came earlier than most hoped or expected. Many of telehealth's most significant advantages depend on a solid technological infrastructure, near-universal mobile device ownership and reliable internet connectivity. At the moment, these are still things it's difficult to count on. Some of the sections of the public with the most to gain from telehealth are also the least likely to be able to access it. The elderly, for example, are least likely to have easy internet access or the ability to make use of it.
That said, no one ever solved a complex problem by deliberately applying less innovation to it. Telehealth methods and mechanisms are already a necessity for many, and COVID-19 is only calling urgent attention to a need that already existed. Are we seeing the beginning of a long-term, meaningful shift in the way innovation is embedded in healthcare provision? That's difficult to say – particularly from our position in the middle of a global health crisis. It'll be some time before we'll be able to see the current telehealth surge in its full context.
What we can say for now is that, in the UK alone, it's looking like the UK telehealth market is set to explode in the next year. Even before COVID-19, predictions were hovering around a double-digit Compound Annual Growth Rate between 2018 and 2022, powered by factors ranging from aging demographics to increasing smart phone ownership. The additional urgency brought by the pandemic underscores the necessity of innovation and, naturally, the need to demolish the obstacles in the way of that innovation. In the UK, Research and Development Tax Credits are a central piece of that puzzle, but with countless lives and businesses already at risk due to COVID-19, the future of medicine badly needs to catch up to its present.
Make sure to get credit for your business innovations in these unprecedented times with research and development tax credits claim assistance from RIFT. Find out more about our R&D tax credit experts, deep dive into the world of business innovation with our other insights, or contact RIFT R&D today to find out how we can maximise your benefits.